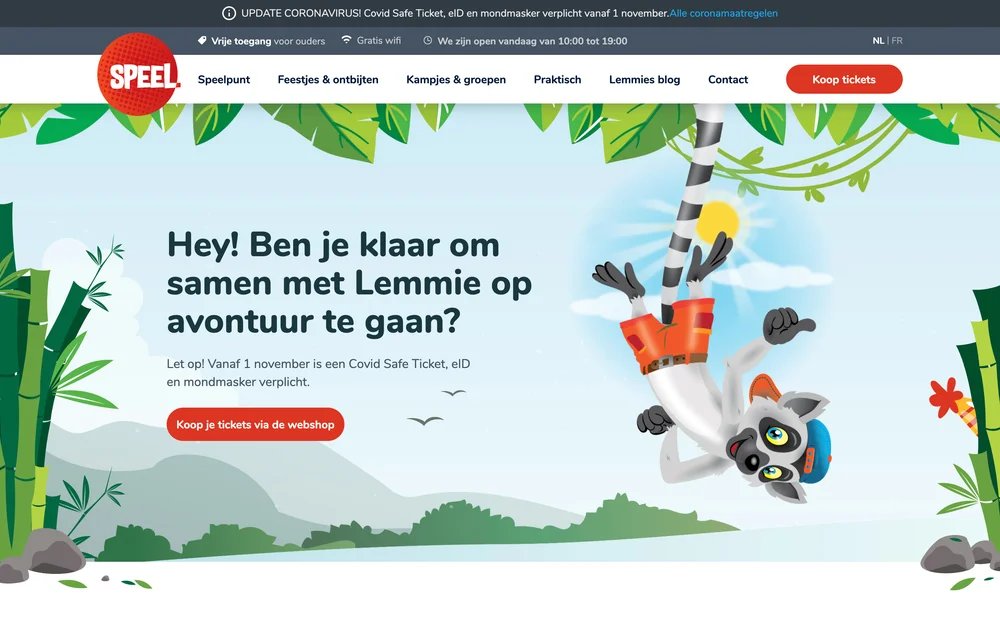 Case Study: Speelpunt - Creating Unforgettable Adventures for Children
Overview:
Speelpunt is an exceptional indoor playground located in Zwevegem, Belgium, where children can embark on 16 incredible adventures with Lemmie, the friendly lemur mascot. With a wide range of activities, including climbing, skating, jungle exploration, LEGO building, disco dancing, and laser limbo, Speelpunt offers a fun-filled experience for children of all ages. Parents can also join in on the excitement or relax in the cozy cafeteria while their children play.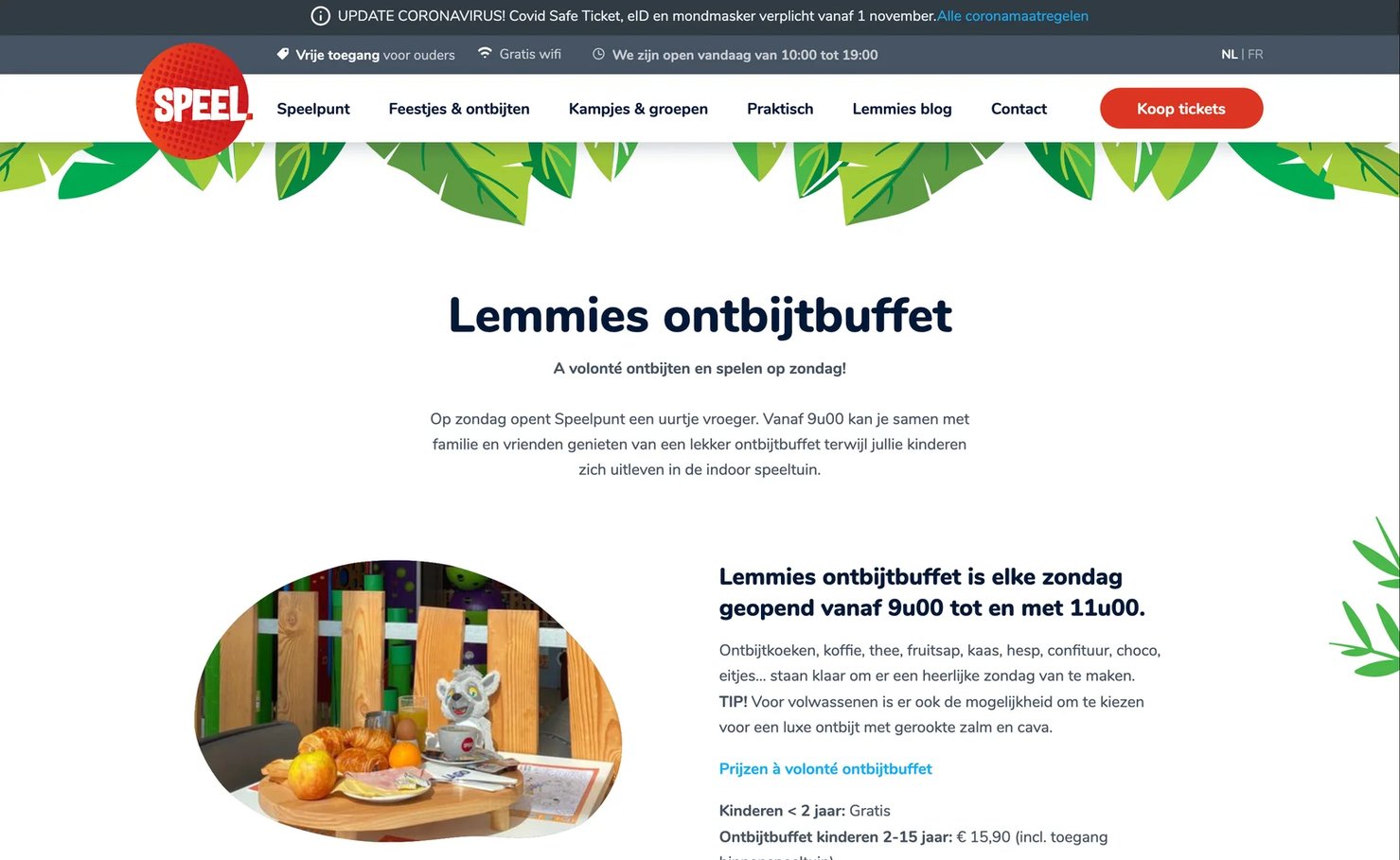 Client Goals:
The primary goal of Speelpunt is to provide a unique and memorable experience for children. By offering diverse activities and ensuring a safe and engaging environment, Speelpunt aims to become a go-to destination for families seeking entertainment and quality time together. The secondary goal is to promote the various services offered, such as birthday parties, group visits, and school trips, while highlighting the convenience of online ticket booking and cost-saving options.
Key Features and Functionality:
Range of Adventures:
Speelpunt boasts 16 fantastic adventures, catering to different interests and preferences. From physical activities like climbing and skating to imaginative play in the jungle or with LEGO, children can explore and engage in a variety of entertaining experiences. The diverse range ensures that every child can find something they love.
Additional Services:
To cater to special occasions and group visits, Speelpunt offers various options such as birthday party packages, group menus, and school trip arrangements. By providing flexibility in terms of menus and packages, Speelpunt aims to accommodate a wide range of preferences and budgets.
LAGO Group Affiliation:
As part of the LAGO group, which operates several swimming paradises across Belgium, Speelpunt offers visitors the opportunity to combine their visit with a water adventure at nearby LAGO Kortrijk Weide or LAGO Gent Rozebroeken. This collaboration allows families to enjoy a comprehensive entertainment experience, enhancing their visit to Speelpunt.
Opening Hours and Ticketing:
Speelpunt operates from 10 am to 7 pm, providing families with ample time to enjoy the facilities. By offering online ticket booking, Speelpunt simplifies the process for visitors and allows them to save money compared to purchasing tickets at the entrance. Additionally, the availability of a family pass with unlimited climbing fun encourages repeat visits and rewards loyal customers.
Results and Impact:
Since its establishment, Speelpunt has become a prominent destination for families seeking an unforgettable adventure in Zwevegem, Belgium. By offering a wide range of activities and ensuring a safe and engaging environment, Speelpunt has successfully attracted children and their parents, promoting quality family time and creating cherished memories.
The diverse offerings, including birthday party packages, group visits, and school trip arrangements, have positioned Speelpunt as an ideal choice for special occasions and organized outings. The flexibility in menus and packages allows visitors to tailor their experiences to suit their preferences and budgets.
The collaboration with the LAGO group further enhances Speelpunt's appeal by offering the option to combine visits with water-based adventures, thereby providing a comprehensive entertainment experience for families.
Through the convenient online ticket booking system and the availability of a family pass, Speelpunt has simplified the ticketing process and rewarded loyal customers, resulting in increased visitor satisfaction and loyalty.
Speelpunt's commitment to creating a memorable and enjoyable experience for children has solidified its position as a leading indoor playground in Zwevegem, Belgium. By continually delivering on its promise of fun and excitement, Speelpunt has become a beloved destination for families seeking a day full of laughter and unforgettable adventures.