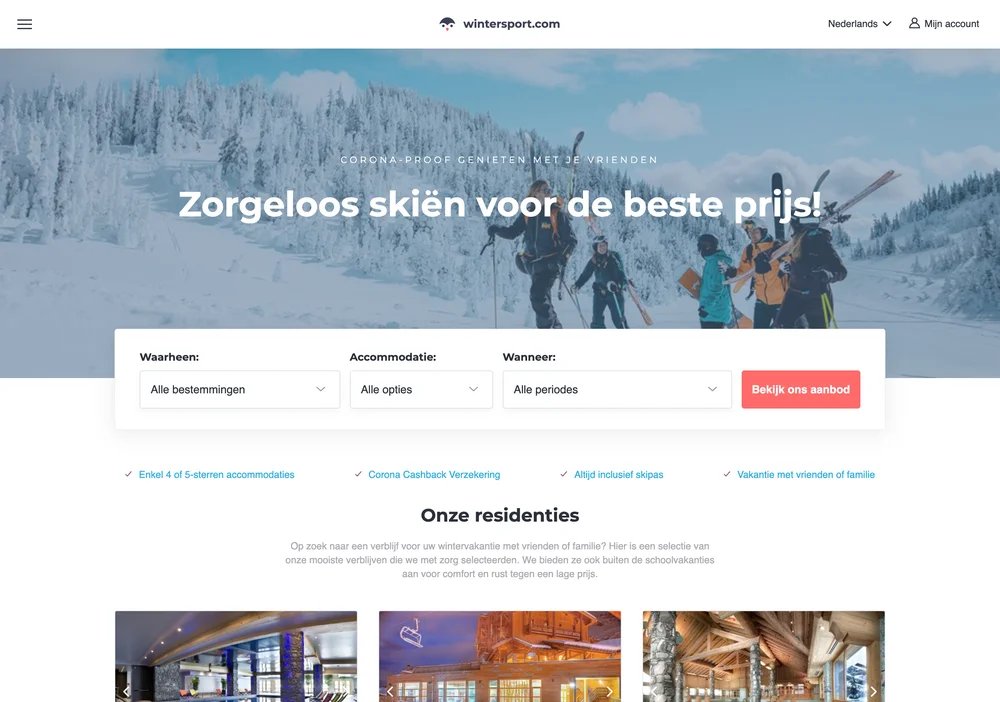 Case Study: Wintersport.com - Unforgettable Winter Adventures Made Easy
Overview:
Wintersport.com is a leading website specializing in winter sports trips, catering to a diverse range of customers, including students, families, friends, and businesses. With over 10 years of experience, Wintersport.com organizes ski and snowboard trips throughout the winter season. The website boasts a collection of testimonials from satisfied customers who commend the professional organization, high-quality snowboard lessons, lively après-ski parties, and friendly crew.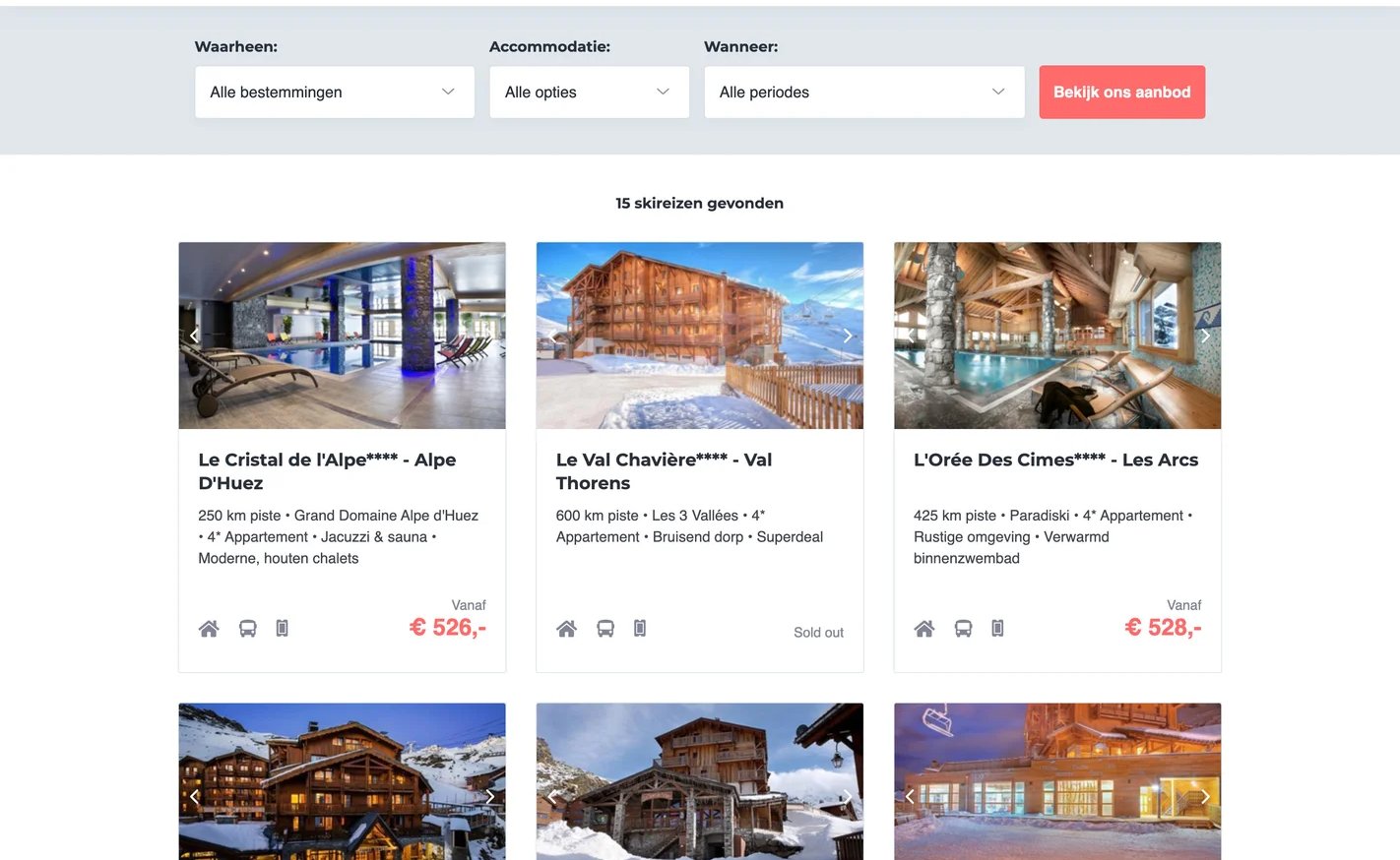 Client Goals:
The primary objective of Wintersport.com is to provide customers with memorable and hassle-free winter sports experiences. By offering a wide range of destinations in Europe, flexible payment options, excellent customer service, quality equipment, and a strong reputation, Wintersport.com aims to be the go-to platform for winter adventure seekers.
Key Features and Functionality:
Extensive Destination Options: Wintersport.com offers an impressive selection of winter sports destinations in Europe, including Austria, France, Italy, and Switzerland. Customers can choose from renowned A-skigebieden, which are the most popular and expansive ski areas in Europe. With hundreds of kilometers of slopes catering to all skill levels, skiers and snowboarders can enjoy exhilarating adventures in Les Trois Vallées, the largest ski area in the world with over 600 kilometers of runs, or experience the glacier skiing and vibrant nightlife of Sölden.
Competitive Pricing and Flexible Payment Options:
Wintersport.com ensures competitive pricing for their winter sports trips. Customers have the convenience of booking their trips online or by phone and can choose from various payment methods, including credit card, bank transfer, or cash. Additionally, Wintersport.com provides flexibility by offering installment payment options and allowing free trip cancellation up to 6 weeks before departure, providing customers with peace of mind.
Dedicated Team of Experts:
Wintersport.com takes pride in its dedicated team of experts who are available to assist customers throughout their winter sports journey. The inclusion of Nederlandstalige begeleiding ensures that Dutch-speaking staff is available 24/7 to provide support during the trip. Furthermore, Wintersport.com collaborates with local partners to offer additional services such as ski rental, ski passes, insurance, and airport transfers, enhancing the overall experience.
Quality Equipment and Safety Measures:
Wintersport.com emphasizes the importance of providing customers with quality equipment and ensuring their safety on the slopes. Customers can conveniently rent ski or snowboard equipment through the website, with delivery to their accommodation. For those looking to purchase their own equipment, the online store offers a wide selection of brands and models. Additionally, Wintersport.com prioritizes safety by providing free helmets to customers for added protection and comfort.
Fast Delivery and Excellent Customer Service:
Wintersport.com prides itself on its efficient service. Customers can expect to receive their booking confirmations and travel documents within 24 hours of payment. In case of any queries or issues, customers can reach out to Wintersport.com's responsive customer service team via phone, email, or chat. The team is dedicated to addressing customer needs promptly and professionally before, during, and after the trip.
Positive Reputation and Customer Reviews:
Wintersport.com has earned a high rating on Trustpilot and Kiyoh, two renowned review platforms. Customers can access reviews from other users who have utilized the website and its services. The positive feedback received highlights the company's organizational prowess, quality lessons, vibrant parties, friendly crew, reliability, exceptional value for money, and overall customer satisfaction.
Results and Impact:
Wintersport.com has successfully positioned itself as a reliable and customer-centric platform for winter sports enthusiasts. Through their extensive destination options, competitive pricing, flexible payment methods, dedicated customer service, emphasis on quality equipment and safety, and positive customer reviews, Wintersport.com has built trust and credibility within the industry.
By providing unforgettable winter sports experiences, Wintersport.com has cultivated a loyal customer base. The company's commitment to professionalism, personalized service, and customer satisfaction has contributed to its ongoing success. With Wintersport.com as their trusted partner, winter adventure seekers can confidently embark on thrilling ski and snowboard trips, creating lasting memories on the snow-covered slopes of Europe.