THE MOST POPULAR PROGRAMMING LANGUAGE
Hire us as Python web and software developers
Python has, over the years, reached the top 3 most widely used languages worldwide.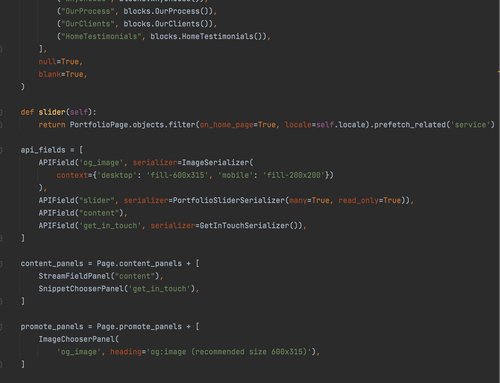 Python, along with Javascript and Java, is the most widely used language worldwide. Python has become known because the language is very readable and easy to learn. This without losing any of its power. Thus, it is the absolute number one in big data and AI development. Python is therefore the preferred language for software development.
At Code-on, we have specialized in the use of Python from the beginning. It gives us the ability to express ourselves creatively to the maximum as a developer and to maintain the software easily.
With Python we can create all kinds of web applications, as we want. We usually do that with Django, but FastAPI is also allowed. Python lends itself extremely well to building quality software.
Why Python
Python nummer 1 taal
Wereldwijd is Python de meest gebruikte programmeer taal
Prototype
Python laat toe prototypes te ontwikkelen
Stabiel
Python is vooral een stabiele mature taal.
Onderhoud
Dankzij de leesbaarheid is Python ideaal voor lange-termijnprojecten
Eco systeem
Python heeft een ontzettend groot mature eco systeem
Toekomst
Met AI, big data en web ontwikkeling is Python een zekere keuze voor de toekomst
Our services in Python
We are a Python software developer.
When we develop web applications, we obviously do it with Python. That's why we offer you a number of Python services.

Prototyping en MVP
Wil je een prototype laten ontwikkelen of een Minimal viable product, dan is dit met Python de ideale keuze

Software migratie
Wil je oude software hermaken? Wij zetten het om in Python

Raspberry PI
Wist je dat Python de ideale keuze is op de Raspberry PI? Zo hebben wij een project gedaan met 700 Raspberry PI.

Data analyse en visualisatie
Heb je data analyse nodig en daarbij visualisatie? Dan is Python de ideale keuze